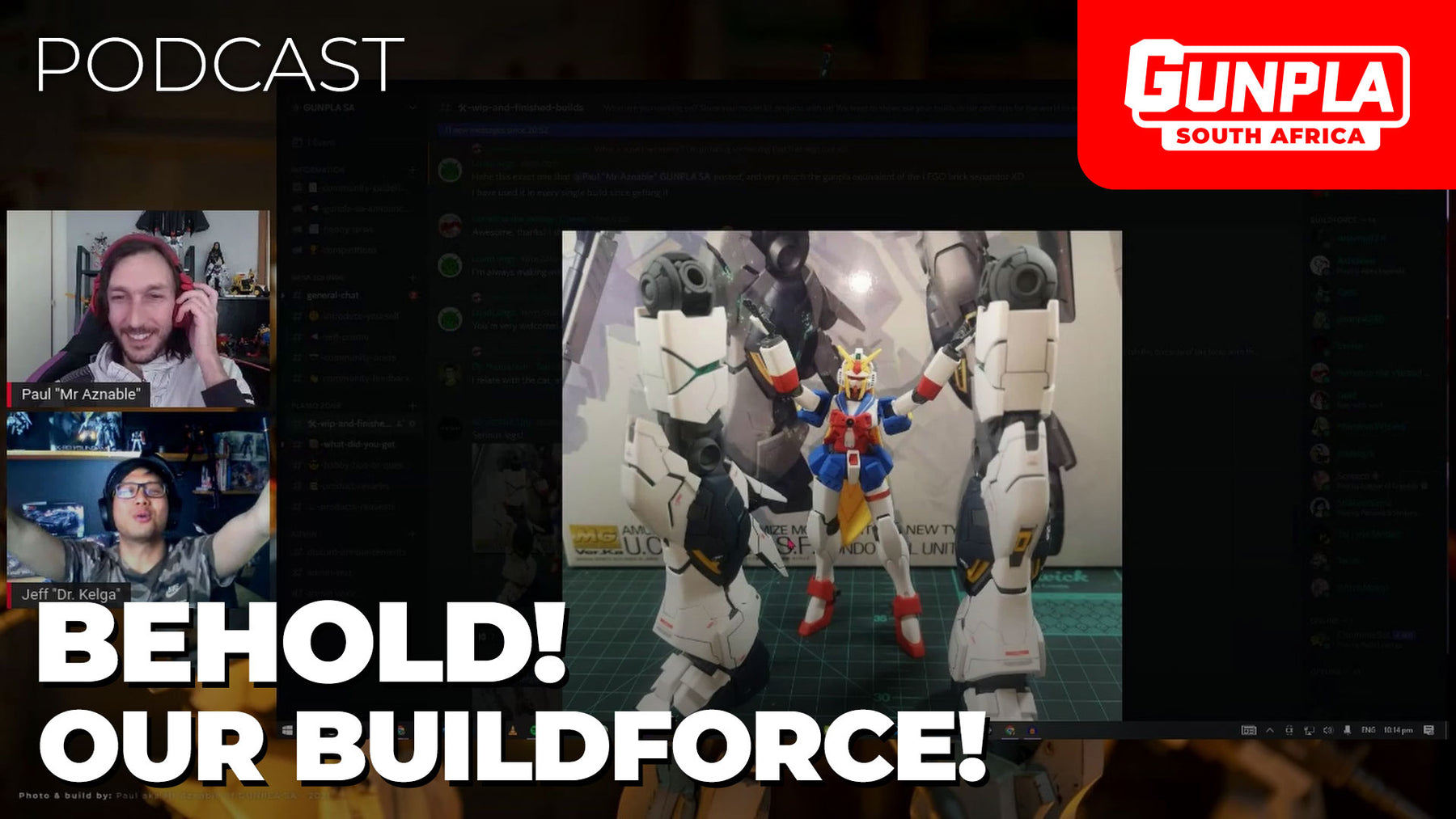 Behold! Showcasing our BuildForce on Discord! [BuildCast08]
Whaaaat?! It's been 2 months since we covered the builds from our lekker BuildForce?!?! Shame on us!!! It's time... to catch up! Always great to see builds from our new members!
The South African GUNPLA community is growing nicely! Stay awesome guys and girls!
Keep Building Joy!