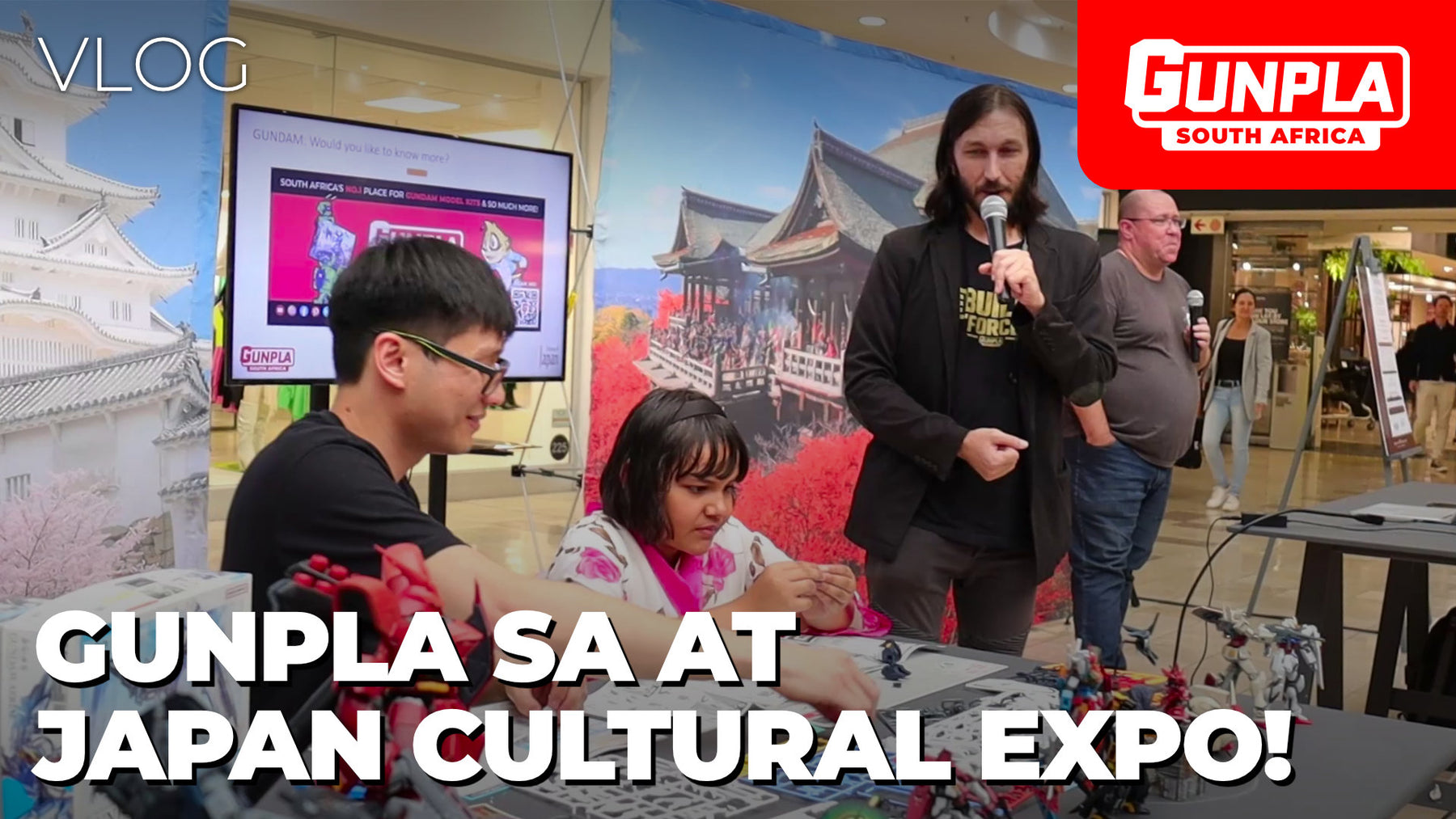 GUNPLA SA at Japan Cultural Expo!
Watch the Japanese Pop Cultures in South Africa Presentation at Japan Cultural Expo! Featuring GUNPLA, COSPLAY & SPOGOMI

Thank you to Les for teaming up with us on your presntation, to the Japanese embassy for hosting us and to the people that attended our talks and visited our tables for chats and took photos and videos of our kits!
Looking forward to doing it again next year, BIGGER and BETTER!