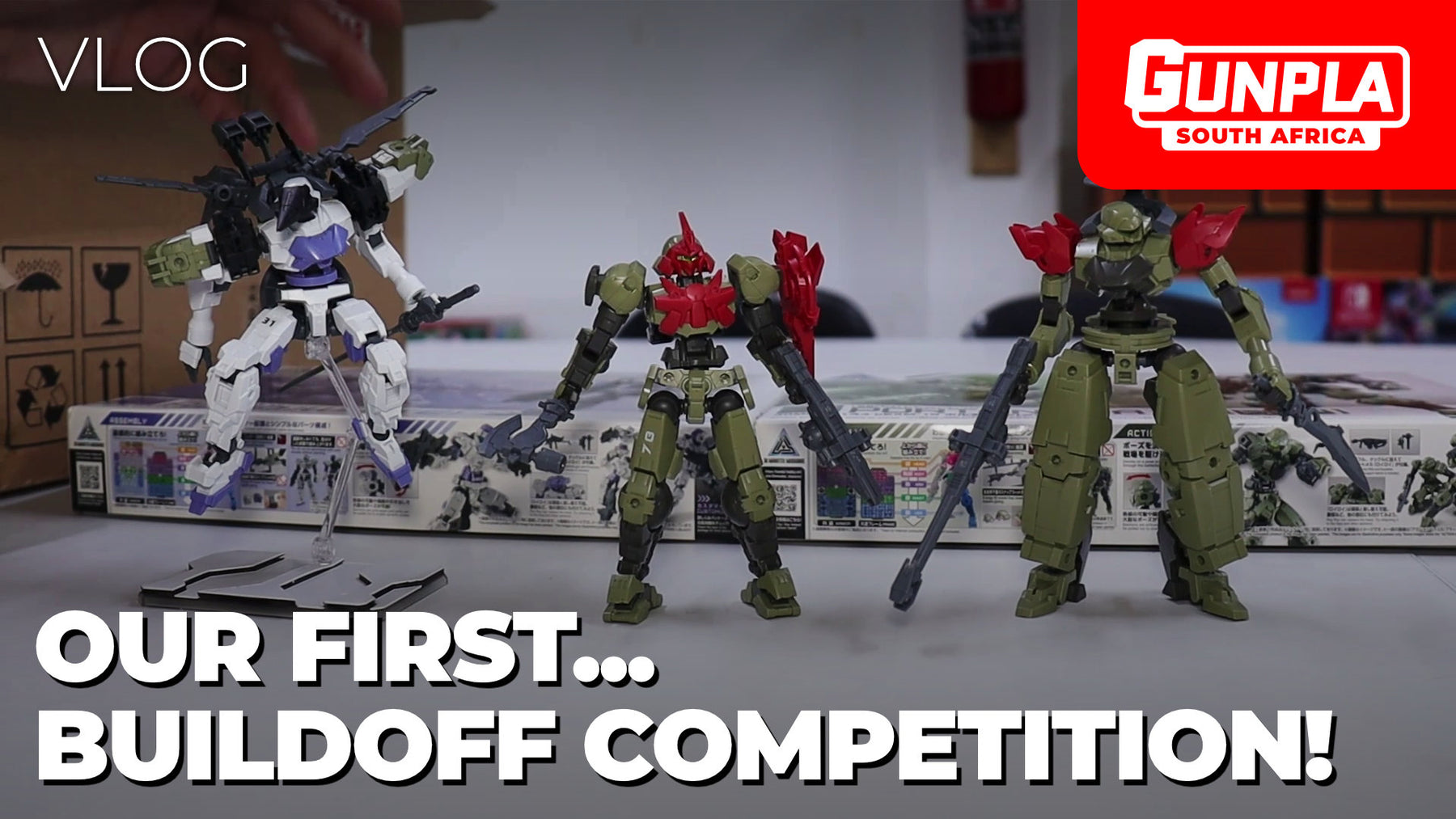 Our first BuildOff Competition, with 30 Minutes Missions!
Happy Sunday BuildForce! We are super excited to announce our first BuildOff Competition! With the theme around 30 Minutes Missions kits! 😁

Why 30MM kits for first build competition? It's because they are super awesome! The 30MM kits from BANDAI are designed to be easily customisable with each other from the 30MM lineup. Plus they are easy to build for new builders!

The prizes will be R1000 GUPLA SA gift voucher for 1st place, R500 for 2nd and R250 for 3rd. So you can spend them however you want! 🥳

So if you already have a 30MM kit that has yet to be painted, or thinking of trying a 30MM kit. This comp will be perfect for ya, what you waiting for?!

Entries are open until Sunday 26th February 2023. And Deadline for final builds will be Sunday 12th March 2023. Winners be will announced on a live BuildCast on Thursday 16th March 2023.

For details on the competition, it's in our Discord server, to ensure entrants are based in South Africa.

We are hyped to see your builds!

Keep building, customising and painting joy!