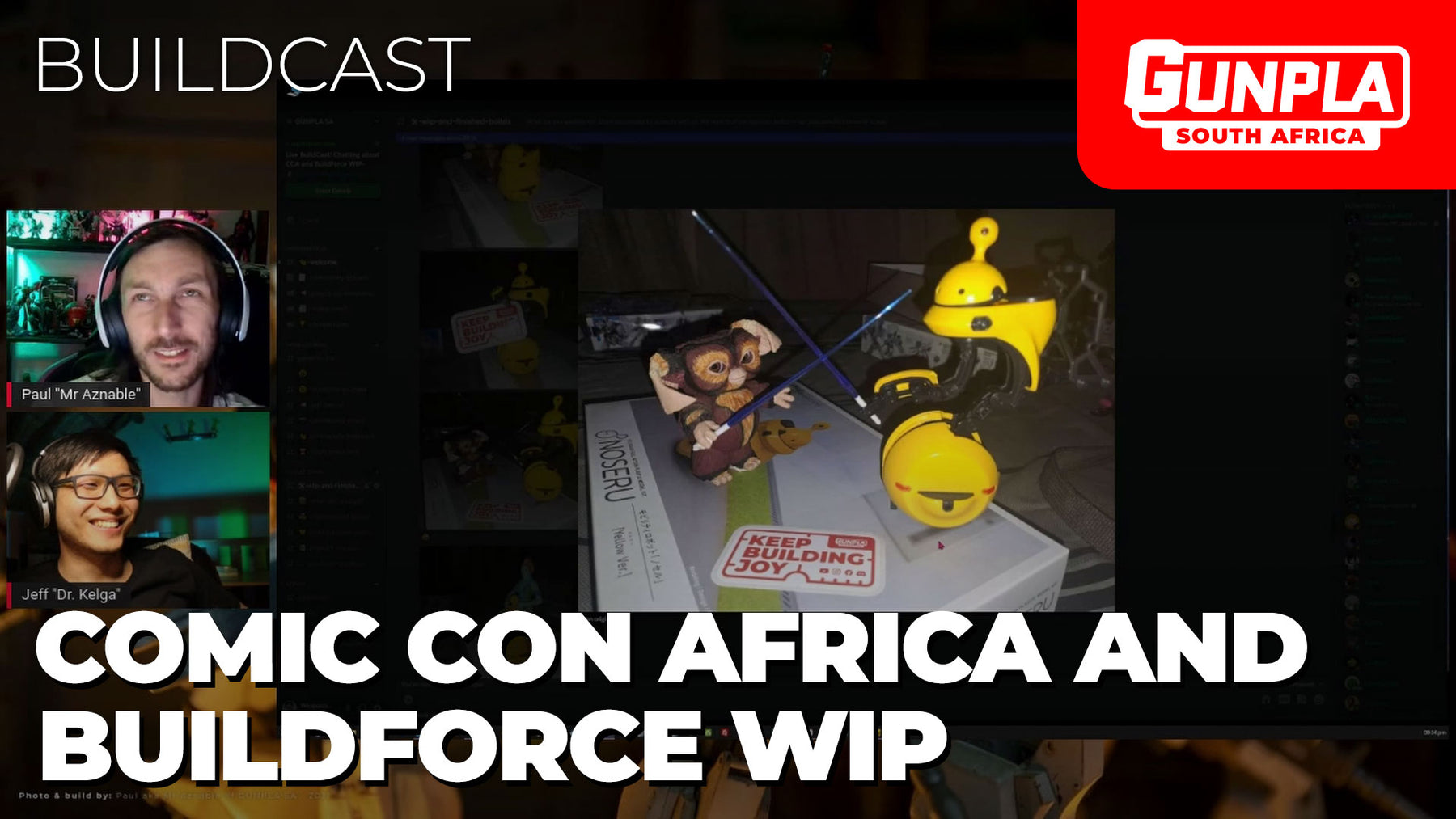 Reflecting on our first Comic Con Africa and covering BuildForce WIP! [BuildCast14]
What a weekend we had at Comic Con Africa 2022! Chatting a bit about our experiences and then we cover the WIP from our BuildForce!
Also, so awesome to meet some of our BuildForce members at CCA! You guys are awesome!