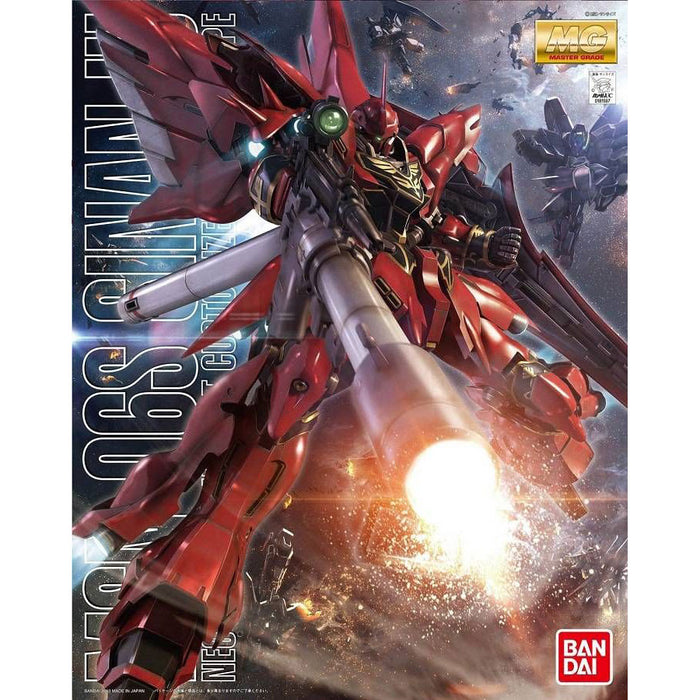 MG Sinanju OVA Ver.
Backordered
Original price
R2,999.00
-
Original price
R2,999.00
Who wants to read?! Check out this lekker video on this product! Enjoy!
Out of the Box Review from the awesome ZakuAurelius!


Unicorn Gundam's rival and the successor Mobile Suit to Char's Sazabi, main antagonist machine Sinanju from the "Mobile Suit Gundam Unicorn" serial novel gets the coveted Master Grade treatment!
This very impressive release was produced by acclaimed Gundam mecha designer Hajime Katoki, whose signature style helps make this snap-fit plastic kit one to remember! Molded in color, Sinanju will be fully poseable upon completion, right down to its individually articulated fingers!
Other features include an openable cockpit hatch, and thrusters on its backpack that can slide open. Its array of weapons includes a Beam Rifle with grenade launcher attachment, a pair of Beam Axes and Beam Sabers, and a shield.
A sheet of marking decals is also included to add further detail to this sharp-looking mech. There's even an in-scale figure (molded in red) of Sinanju pilot Full Frontal! The Neo-Zeon remnant forces stay strong in combat with Sinanju leading the way!