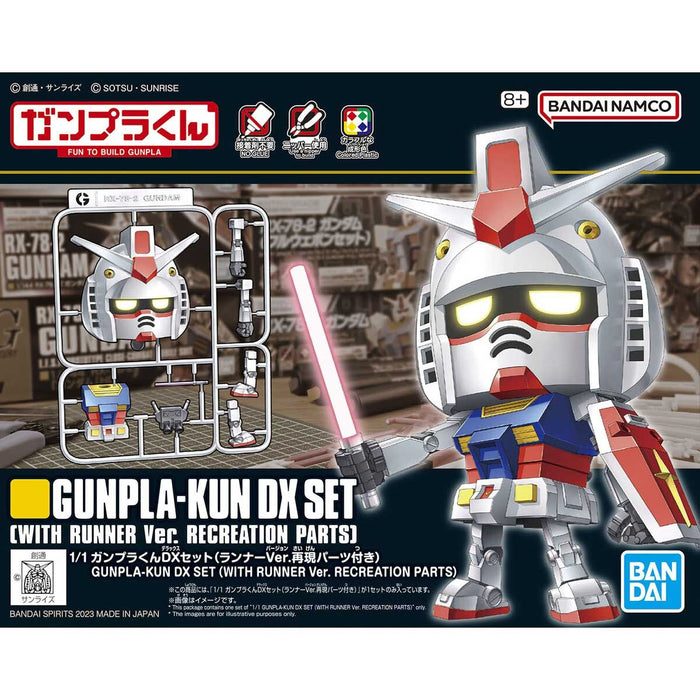 1/1 Gunpla-kun DX Set (with Runner Ver. Recreation Parts)
Original price
R449.00
-
Original price
R449.00
Who wants to read?! Check out these lekker videos on this product! Enjoy!
Official promo video with more product information in action.

Out of the Box Review from the awesome ZakuAurelius!

Gunpla-kun is here in color! Gunpla-kun is made of LIMEX -- a new material that combines environmental consideration with the fun of plastic model kits! LIMEX ia a new eco-friendly material that contains more than 50 percent limestone as the main raw material, greatly reducing the use of conventional petroleum-derived plastics. This is the first time in history that LIMEX has been molded in full color! You can build Gunpla-kun into a full figure as shown here, or you can assemble him partially with some of the parts still on the runners and display him that way! He comes with his familiar armaments, such as the beam rifle, beam saber and shield.
[Includes]:
Runner parts
Stickers
Beam saber
Beam rifle
Shield
Base for display