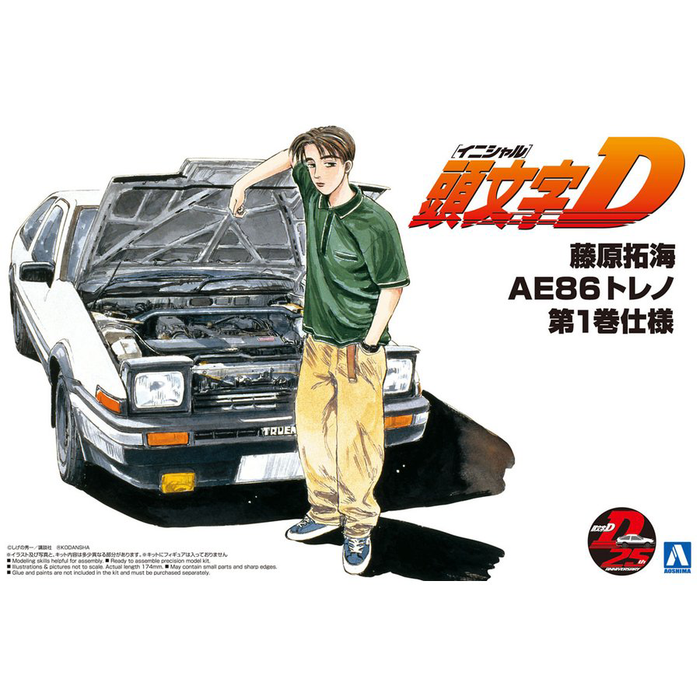 1/24 Takumi Fujiwara AE86 Trueno Vol.1 Ver.
Backordered
Original price
R674.95
-
Original price
R674.95
Takumi Fujiwara owes his skilled driving technique to the fact that he has helped his family by delivering tofu since he was 13 years old. He beat Ryosuke Takashi, who drove an RX-7 and entered the world of street racing. Later, he became a top racer in Project D which Ryosuke created.
Perfectly recreate this iconic car from "Initial D" in wonderful detail, right down to the "Fujiwara Tofu Shop" decal on the side.
[Includes]:
Clear parts
Chrome-painted parts
Decals