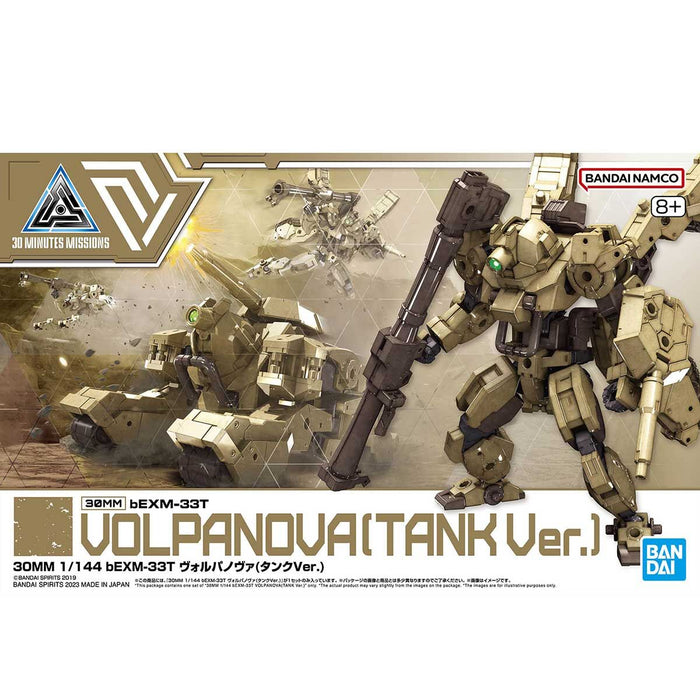 30MM Volpanova (Tank Ver.)
Original price
R619.00
-
Original price
R619.00
Who wants to read?! Check out this lekker video on this product! Enjoy!
Out of the Box Review from the awesome ZakuAurelius!


The "30MM" (30Minutes Missions) Army has a new variable-type unit -- the Volpa Nova can transform into a tank! It's equipped with a locking mechanism so the silhouette after transformation is stable. Intermediate forms between human and vehicle types can be customized; a bazooka and shield rifle are included. You can also customize it to your liking with existing "30MM" parts and accessories!
[Includes]: