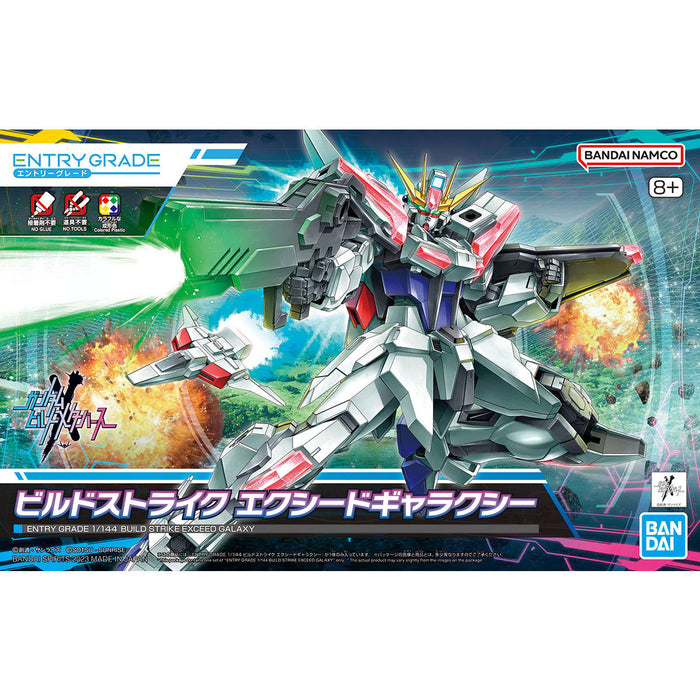 EG Build Strike Exceed Galaxy
Backordered
Original price
R499.00
-
Original price
R499.00
The Build Strike Exceed Galaxy from the upcoming "Gundam Build Series" 10th anniversary video "Gundam Build Metaverse" joins the "Entry Grade" model kit lineup from Bandai!
The parts are cast in color, and you'll get an amazing result simply by assembling the model; it's made to be fully posable while reducing the number of parts. The parts can be easily removed from the gates without using nippers, too! This mech is equipped with hard points in various places to aid in customization; the included boosters can be attached to the arms and legs.
[Includes]:
Shield
Beam rifle
Sword effect part
Booster
Joint parts
Note: This kit does not include an Action Base.