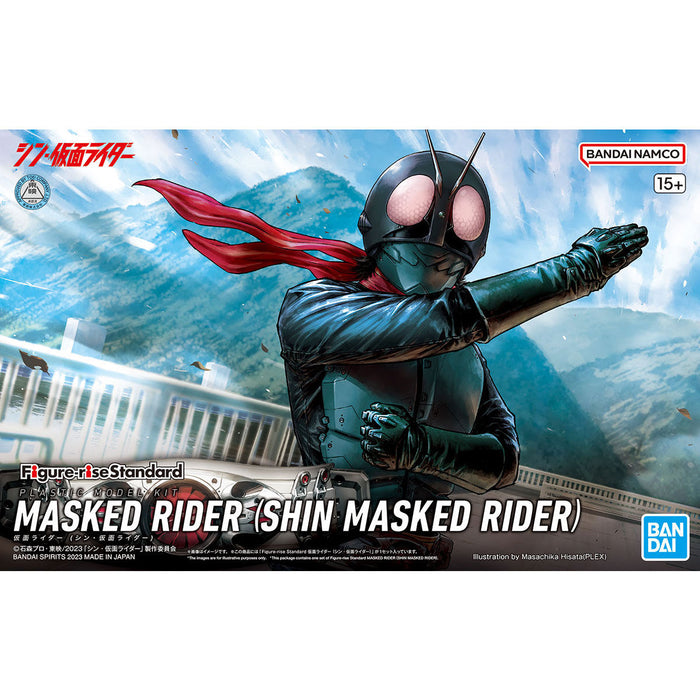 Figure-rise Standard Masked Rider (Shin Masked Rider)
Original price
R1,699.00
-
Original price
R1,699.00
Masked Rider (Kamen Rider) himself from the 50th anniversary project "Shin Kamen Rider" joins the "Figure-rise Standard" model-kit lineup from Bandai!
The visuals for this work were thoroughly redesigned to accurately express all the different details and textures of the suit, and the kit also has a wide range of motion when completed. Clear parts are used for his compound eyes, and the hair spilling out from under the back of his mask and the skin visible in the gap between the mask and the suit are also carefully represented. The leather texture of his bodysuit is achieved through special processing, and the chest part is divided into parts, to give a realistic finish by simple assembly.
An extra finish is given to his belt and antenna to reproduce their metallic texture, and two sets of hands are included: open hands and gripping hands. Two types of scarf are included: one that's hanging down, and another windblown scarf that can be adjusted for dramatic posing! The included Figure-rise Effect base can support the completed figure in just about any dynamic pose.
[Includes]:
Scarf (x2 types)
Hand parts (x2 sets)
Figure-rise Effect base
Stickers