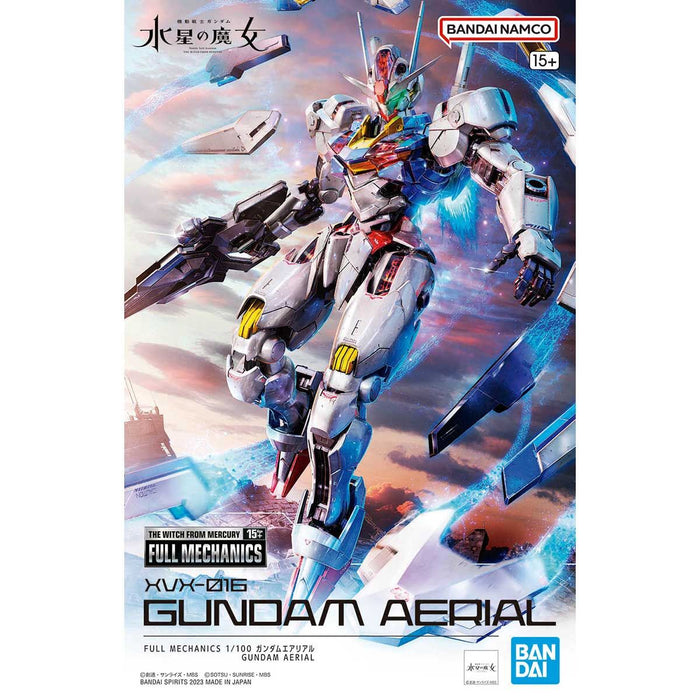 FM Gundam Aerial
Backordered
Original price
R2,099.00
-
Original price
R2,099.00
Who wants to read?! Check out these lekker videos on this product! Enjoy!
Out of the Box Review from the awesome Mecha Gaikotsu

Get inspired by this custom build from the super talented Otaku Builder!

Gundam Aerial from "Mobile Suit Gundam: The Witch from Mercury" joins the 1/100 "FULL MECHANICS" model kit lineup from Bandai! Its body features a sense of layered structure, and the shell unit, which was not recreated in the HG version of this kit, is made with three-dimensional unevenness, mechanical molding, and plated parts to create an illusion of light emission! The layered structure coupled with the clear exterior gives this kit a gorgeous appearance! The legs feature slide joints, where the knee and thigh parts can be moved to follow the movement of the knee joint; the toe parts also have a split structure to reproduce natural ground contact. The shield can be divided into 11 blocks and deployed as GUND-BITs. It can be connected to various parts of the Gundam, and if you use the Witch of Mercury Weapon Display Base (sold separately), you can display the Gundam Aerial with GUND-BITs deployed!

[Includes]:
Hand parts (x1 set)
Beam saber (x2)
Beam rifle
Shield
Effect parts for beam rifle
Joint parts (x1 set)
Stickers for markings
Note: This kit does not include an Action Base.