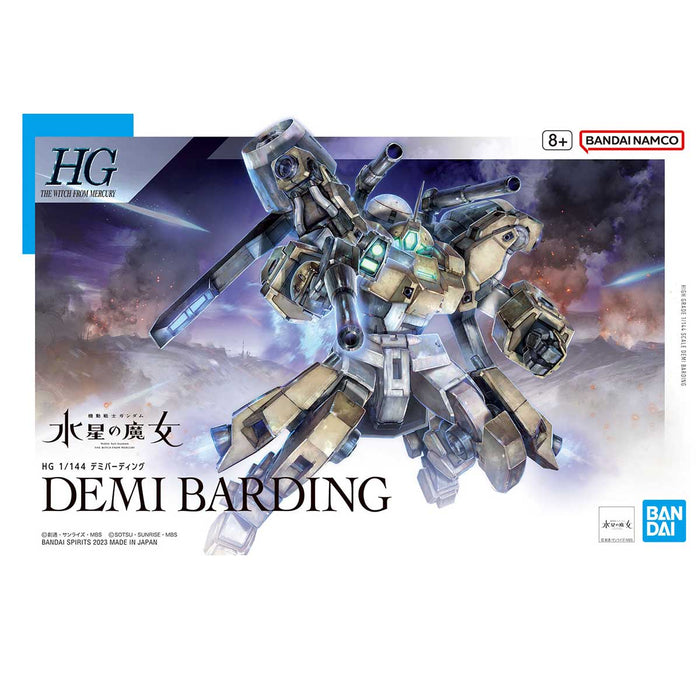 HG Demi Barding
Backordered
Original price
R849.00
-
Original price
R849.00
Who wants to read?! Check out this lekker video on this product! Enjoy!
Out of the Box Review from the awesome ZakuAurelius!

The Demi Barding, as seen in "Mobile Suit Gundam: The Witch from Mercury," gets a new 1/144-scale HG model kit from Bandai! It's equipped with its characteristic large backpack; the thrusters attached to its legs can be moved forward to store the beam saber. The beam rifle can also be held with both hands by moving the auxiliary grip.
[Includes]:
Beam rifle
Beam saber (x2)
Stickers
Note: This kit does not include an Action Base.