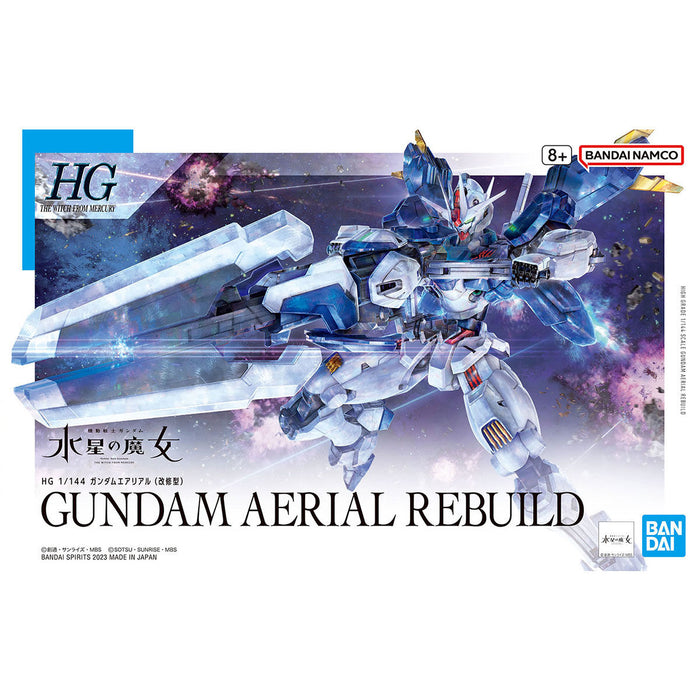 HG Gundam Aerial Rebuild
Backordered
Original price
R799.00
-
Original price
R799.00
Who wants to read?! Check out this lekker video on this product! Enjoy!
Out of the Box Review from the awesome Mecha Gaikotsu!


The repaired version of the Gundam Aerial from "Mobile Suit Gundam: The Witch from Mercury" joins the HG model-kit lineup from Bandai! The shield can be separated into 11 bit staves which can connect to various parts of the Gundam; the shell unit is reproduced by combining in-mold parts, stickers and clear parts, and it can be built either in a lit-up or a non-lighted version. The beam parts are made with clear parts; the length of the barrel of the beam rifle, which is a new type of dedicated portable weapon, can be changed with parts replacement. Connect all the bit staves to the barrel to create the Gambit Rifle!
[Includes]:
Beam saber (x2)
Beam rifle
Shield
Shell unit clear parts (x1 set)
Stickers
Note: This kit does not include an Action Base.