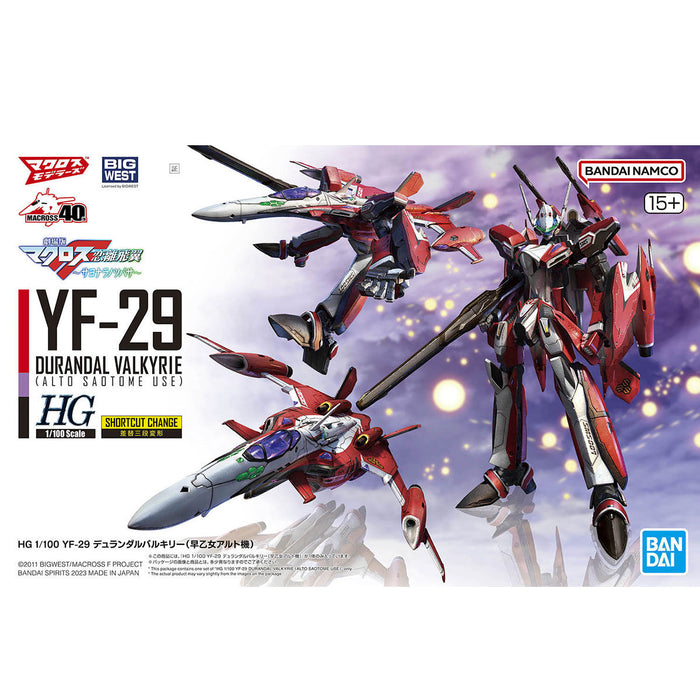 HG YF-29 Durandal Valkyrie (Alto Saotome Use)
Backordered
Original price
R1,799.00
-
Original price
R1,799.00
The YF-29 Durandal Valkyrie flown by Alto Saotome in "Macross Frontier" is the newest entry in Bandai's HG "Macross" model-kit lineup!
This kit adopts the "Shortcut Change," which simplifies the transformation sequence by using replacement parts while still taking full advantage of the ease of assembly and wide range of motion unique to the HG series. The kit faithfully reproduces the curved beauty of the forward wings in Fighter mode, and the characteristic silhouette in Gerwalk mode. Its Battroid mode expresses its characteristic sharp body line too.
The shoulders feature a pull-out joint for an expanded range of motion, and a three-way axis of movement in the chest allows a wide range of motion to the front, back, and both sides. The missile hatches on the shoulders and legs can be deployed, and the knife can be stored in the shield; expressive hand parts are also included.
[Includes]:
Gun pod
Shield
Knife
Landing gear (x1 set)
Fighter form reproduction parts (x1 set)
Joint parts (x1 set)
Hand parts (x1 set)
Base for display
Name stickers