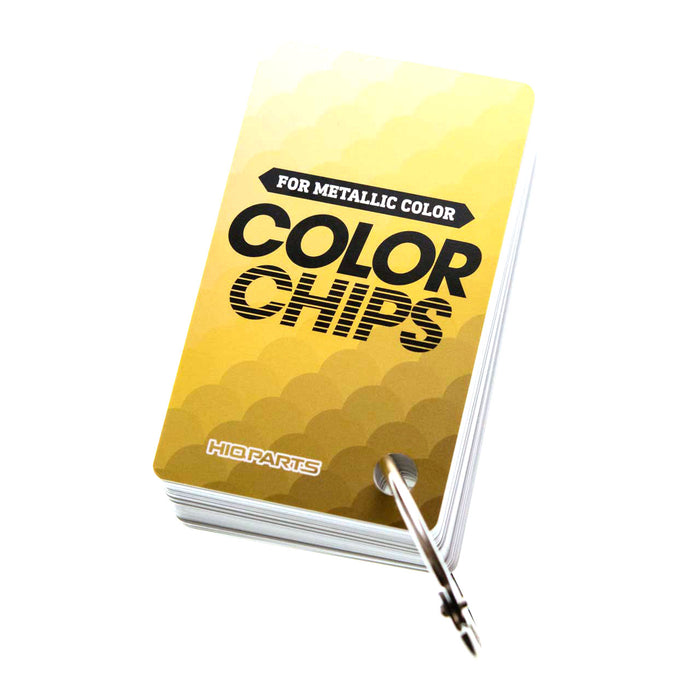 HIQ Colour Chips for Metallic Colour (70pcs)
Original price
R399.00
-
Original price
R399.00
Who wants to read?! Check out these lekker videos on this product! Enjoy!
Official promo video with product in action.


Blank chip book for self-made colour samples

A set of blank chips (blank paper cards) for creating colour sample books. Contains 70 tips made of special paper and a metal ring.
It has a moderate thickness and is easy to turn over, and you can write down and record the name of the paint used, the date and time, the kit used, the colour ratio, etc., and use it as your own asset.
Just the right size for your hand
A business card size that fits comfortably in your hand. Bundle the chips (cards) like a word book to make it easier to compare colours.
Resin-coated special paper
Uses special paper coated with resin to catch paint. Highly scratch resistant and resistant to rubbing. We have confirmed that it will not come off by simply rubbing it with your fingernail (tested with commercially available model paint).
Note
Only the front side can be painted. Verification of compatibility with commercial model paints (lacquer-based, water-based acrylic, enamel-based model paints).