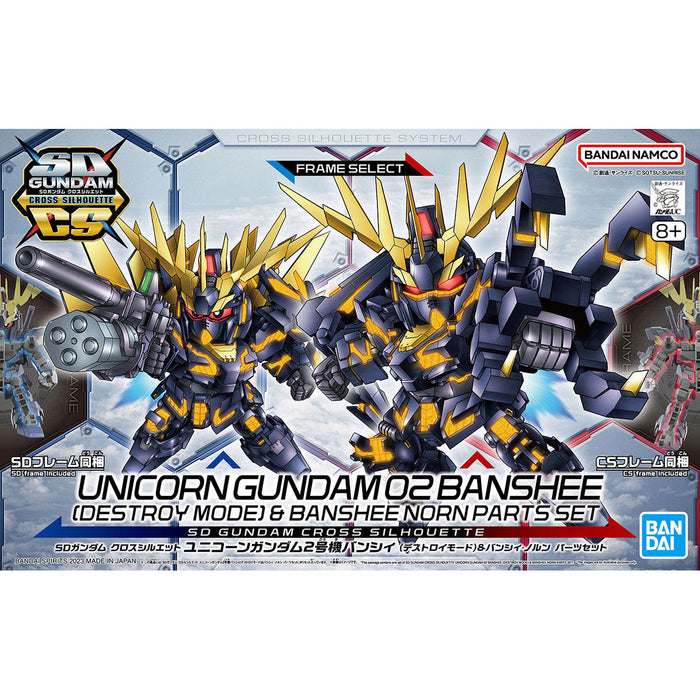 SDCS Unicorn Gundam 02 Banshee (Destroy Mode) & Banshee Norn Parts Set
Original price
R699.00
-
Original price
R699.00
Who wants to read?! Check out this lekker video on this product! Enjoy!

Out of the Box Review from the awesome ZakuAurelius!


The Unicorn Gundam 2 Banshee in Destroy Mode joins the "SD Gundam Cross Silhouette" model-kit lineup from Bandai! It comes with a smaller SD frame, as well as a slightly taller CS frame with more realistic proportions; a wealth of weapons that can reproduce the Banshee and Banshee Norn are included too. Three types of armed armor and a revolving launcher are included, all newly molded; 3D metallic seals for the Armed Armor BS is included, as are two types of eye expression stickers.
[Includes]:
Armed Armor BS
Armed Armor VN
Armed Armor DE
Armed Armor XC
Beam Magnum
Revolving launcher
Beam saber (x2)
Seals
3D metallic seals
Note: This kit does not include an Action Base.