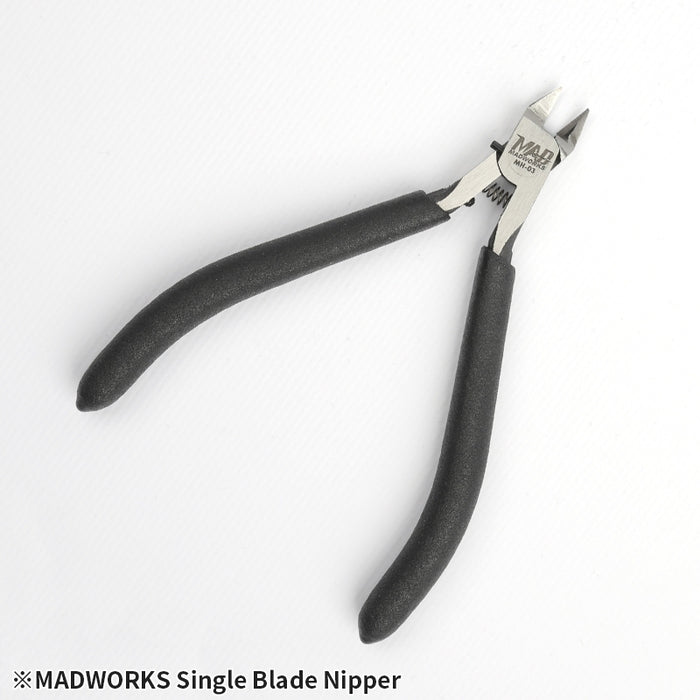 Single Blade Nipper
Original price
R1,199.00
-
Original price
R1,199.00
One of Madworks' most popular products in 2020. Sharp blade makes removing parts from runners a bliss.

Precautions for use
Children under the age of 14 need to be accompanied by their parents.
Do not drop heavy metal precision tools.
This product is tool steel, please use silicon oil or anti-rust oil regularly to maintain the blade body to avoid rust.
It is recommended to cut only the sprue of plastic parts.
Only plastic cylinders with a diameter below 3mm can be cut.
Do not cut hard materials (nylon, transparent plastic, fiberglass, etc.)
Do not cut metal rods.
Do not cut the GK nozzle and transparent parts.

Do not cut at the front end when operating, it is recommended to use the middle and back cutting to avoid blade breakage.
Do not twist the diagonal pliers when cutting to avoid breaking the blade.
Official promo video with more product information in action and also - Everything you need to know about nippers!! (Turn on subtitles~)