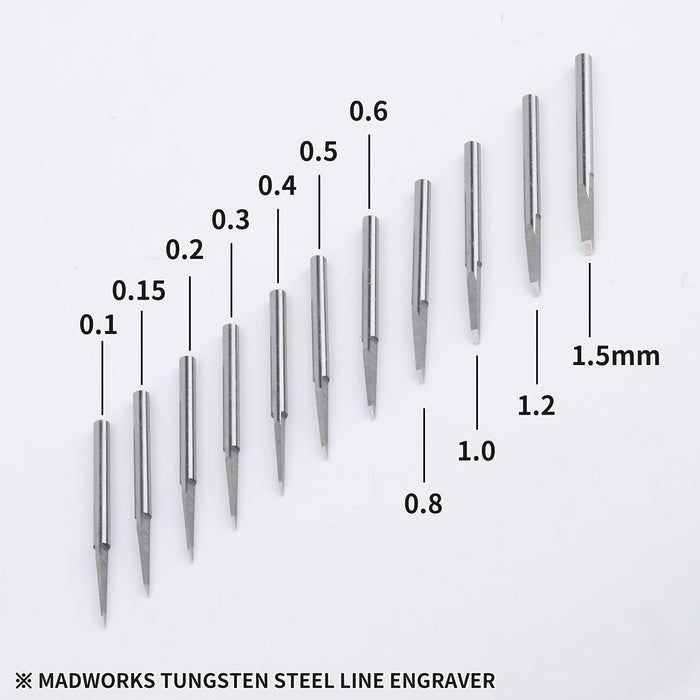 Tungsten Steel Line Engraver 0.5mm
Original price
R299.00
-
Original price
R299.00
Let your creativity runs wild!! Whether you are rescribing existing panel lines or adding your own designs, you can count on our Tungsten Steel Line Engravers to get the jobs done. Pick from our full range of blade sizes and create unique patterns with different panel lines.
Instructions
We recommend using Madworks' Multi-function Model Handle with these line engravers. Hold the handle with your dominant hand. These line engravers are designed for and can be used on most plastic (ABS/PVC), resin, and epoxy resin model kits.
With bevel side up and the blade resting up right on the plastic, pull the line engraver towards you gently. Gradually score and widen the groove to the desired width. Do not exert excessive force on the blade or risk damaging the tip.
Cautions:
Children age 12 and under please ask for parental guidance.
Handle with care. Under normal usage, the tools can last at least 2 years.
Metal component has been rust-proofed. Due to unforeseen working environments, please keep the tools away from humidity.
Tungsten Steel Line Engravers are designed for plastic model kits. DO NOT USE ON METAL.