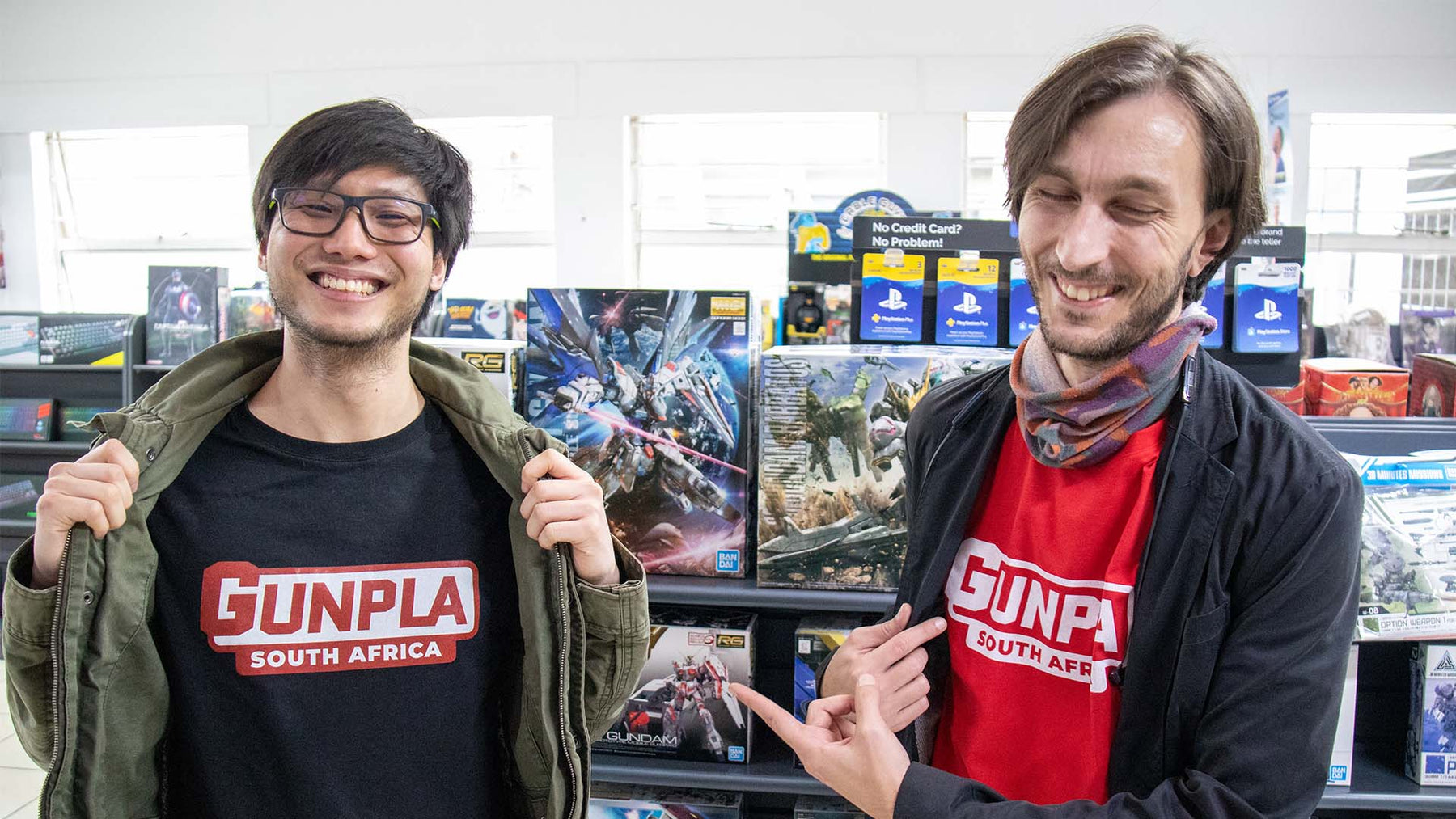 We are finally here, South Africa!
GUNPLA SA, in association with Nexus Hub, is proud to announce the launch of https://gunplasa.com, South Africa's very own GUNPLA community centric store, which focuses on Official BANDAI Gundam plastic model kits, related tools, accessories and merchandise.
Founded by Jeff and Paul, two GUNPLA veterans and complete Gundam fanboys, these industry veterans host their own respective YouTube channels about GUNPLA and toy collecting hobbies. By launching GUNPLA SA, their aim is to make this previously niche product accessible to long term fans and to introduce the hobby to new South African builders.

"Keep Building Joy'' is their brand tagline, not only because building GUNPLA brings us joy but because we want to spread the joy that building GUNPLA brings to all model kit fans, young and old. Model kit building, be it GUNPLA or otherwise, is a time honoured hobby that is suitable to everyone. A pastime that is all inclusive and brings hobbyists together, be it group building sessions, workshops, custom builds, community chat groups and even content creation.
Mobile Suit Gundam, the groundbreaking Japanese anime TV phenomenon that started the Mecha boom of the eighties, launched in 1979 and was quickly followed by the release of BANDAI's Gundam Model kits, more than just model kits. GUNPLA has always managed to walk the line between being a fun action figure that you build yourself and a top quality display piece. GUNPLA, a portmanteau of Gundam and Plastic models, was adopted by the hobby's massive number of followers across Asia, and later adopted by western Gundam enthusiasts.

To date, BANDAI has sold in excess of 450 million Gundam Model kits over it's 2000+ product catalogue since launch, cementing the hobby as a staple across the world for Model kit and anime fans.

GUNPLA is now officially available in South Africa, GUNPLA SA is excited to see what amazing things South African GUNPLA builders will do with GUNPLA and perhaps one day soon, we will have South Africans competing in GBWC (GUNPLA BUILDERS WORLD CUP). GUNPLA is only missing one thing and that is a South African flavour.
So what are you waiting for? Grab yourself a GUNPLA kit and a pair of nippers and you'll see why GUNPLA has such a rich history and following!