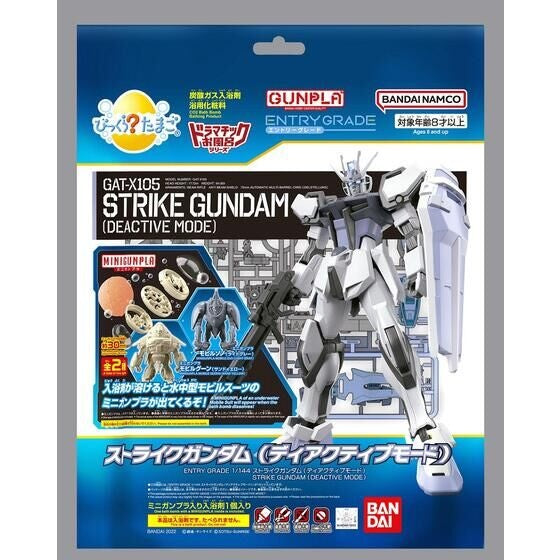 Bikkura Tamago - EG Strike Gundam (Deactive Mode) & Bath Bomb Mini Gunpla Mobile GOOhN (Sand Yellow) or Mobile ZnO (Light Gray)
Original price
R749.00
-
Original price
R749.00
Who wants to read?! Check out this lekker video on this product! Enjoy!
Out of the Box Review from the awesome TheKrowSama!


This orange-scented bath bomb has a surprise lurking inside! A Mini-Pla Entry Grade Gundam model kit is molded inside the bath bomb, with either a Mobile GOOhN or a Mobile ZnO ready to snap together! A 1/144-scale Entry Grade kit of the Strike Gundam is also included, so this item is a great triple treat -- a Gundam kit, a bath bomb, and a miniature Gundam kit!
Includes:
1 x ENTRY GRADE 1/144 Strike Gundam (Deactive Mode)
1 x Bath bomb containing a random Mini Gunpla (Mobile GOOhN or ZnO)
Please note that the Mini Gunpla are trading items and are individually sealed and randomly packed by the manufacturer before shipment. As a result, we are unable to honor requests for individual or specific Gunpla, nor can we promise you which one you will receive in the bath bomb. Please order only if you are willing to accept either of the two types.