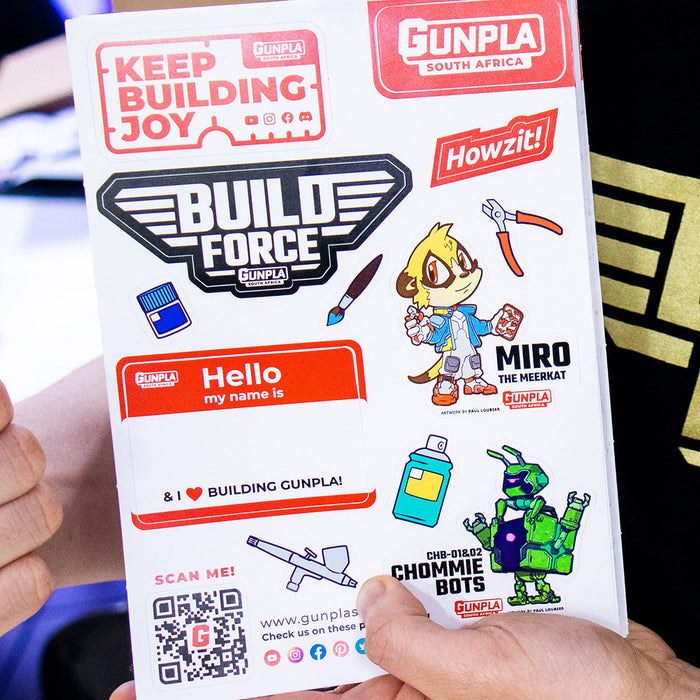 GPSA Sticker Sheet 1
Original price
R99.00
-
Original price
R99.00
Keep Building Joy - That is GUNPLA SA's mission. We are inspired to share the joy and benefits of building Gundam plastic model kits as an awesome hobby!
Miro the Meerkat - GUNPLA SA's mascot! He represent us perfectly as not only meerkats are well known African animal, but they are animals of community. Which is the heart of GUNPLA SA, building and nurturing the South African GUNPLA community!
Meet ChommieBots 01 & 02! "Chommie" is a slang for "friend" in South Africa. They are our friendly and helpful bots, but also naughty at times! They come in all sorts of shapes and sizes, even colours. We will introduce more ChommieBots in future!

We are very proud of them and hope you love them too!

Pick up a sticker sheet for yourself or for someone else and stick them on your toolbox, cutting mat, bag, phone or anywhere you want!

If you post photos of them on social media, tag us! We would love to see them in the wild!
Check out our Instagram, Facebook!